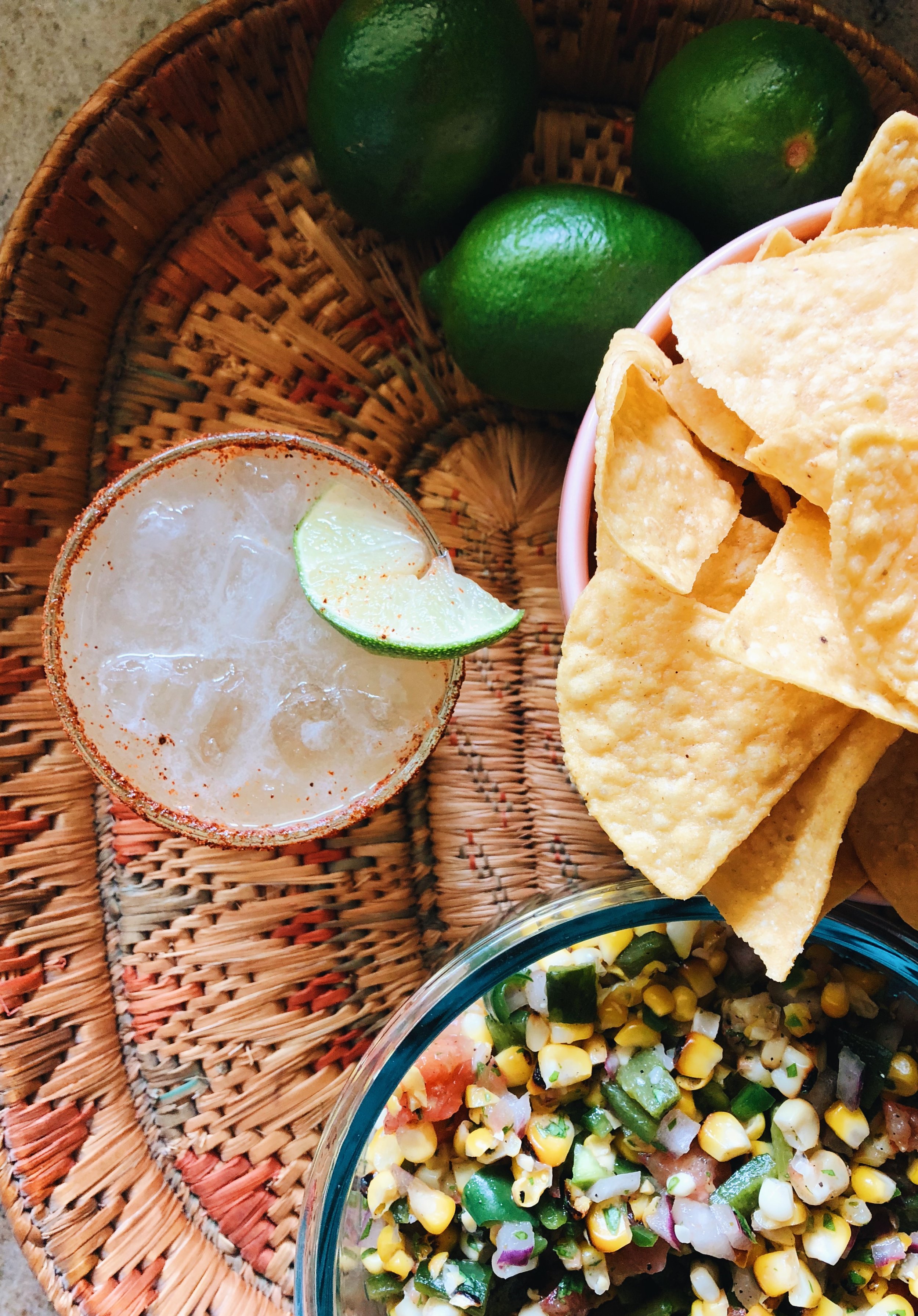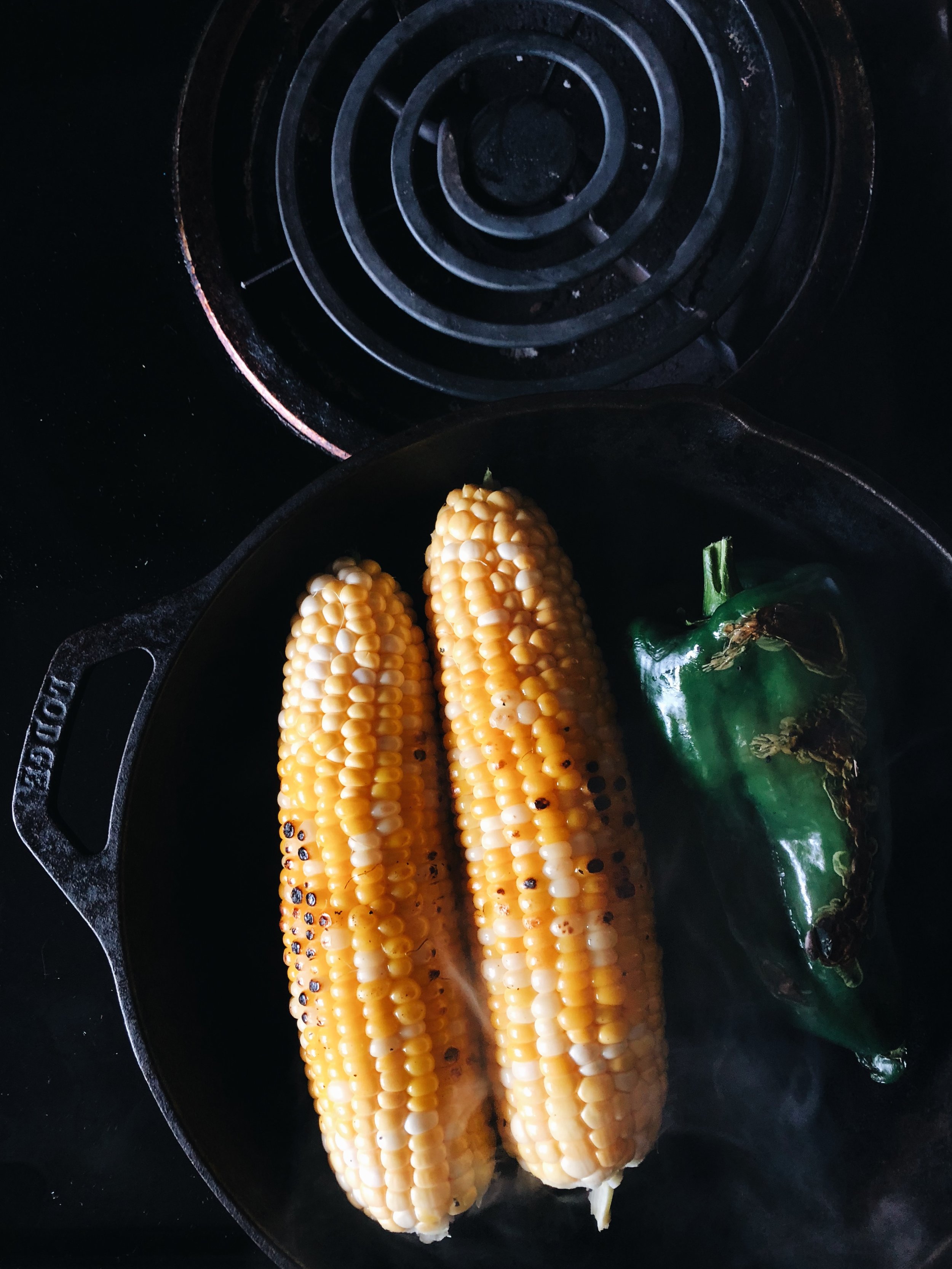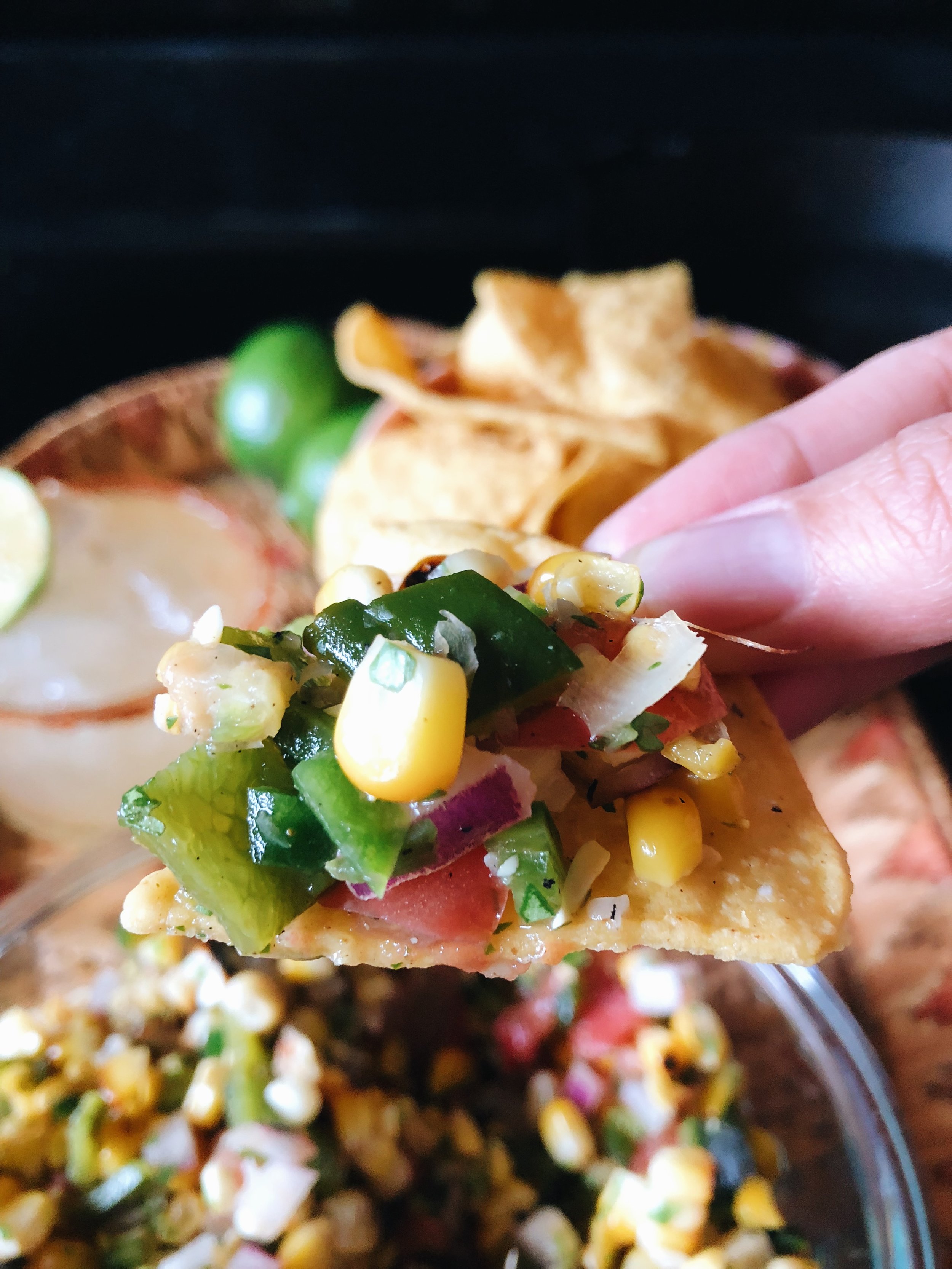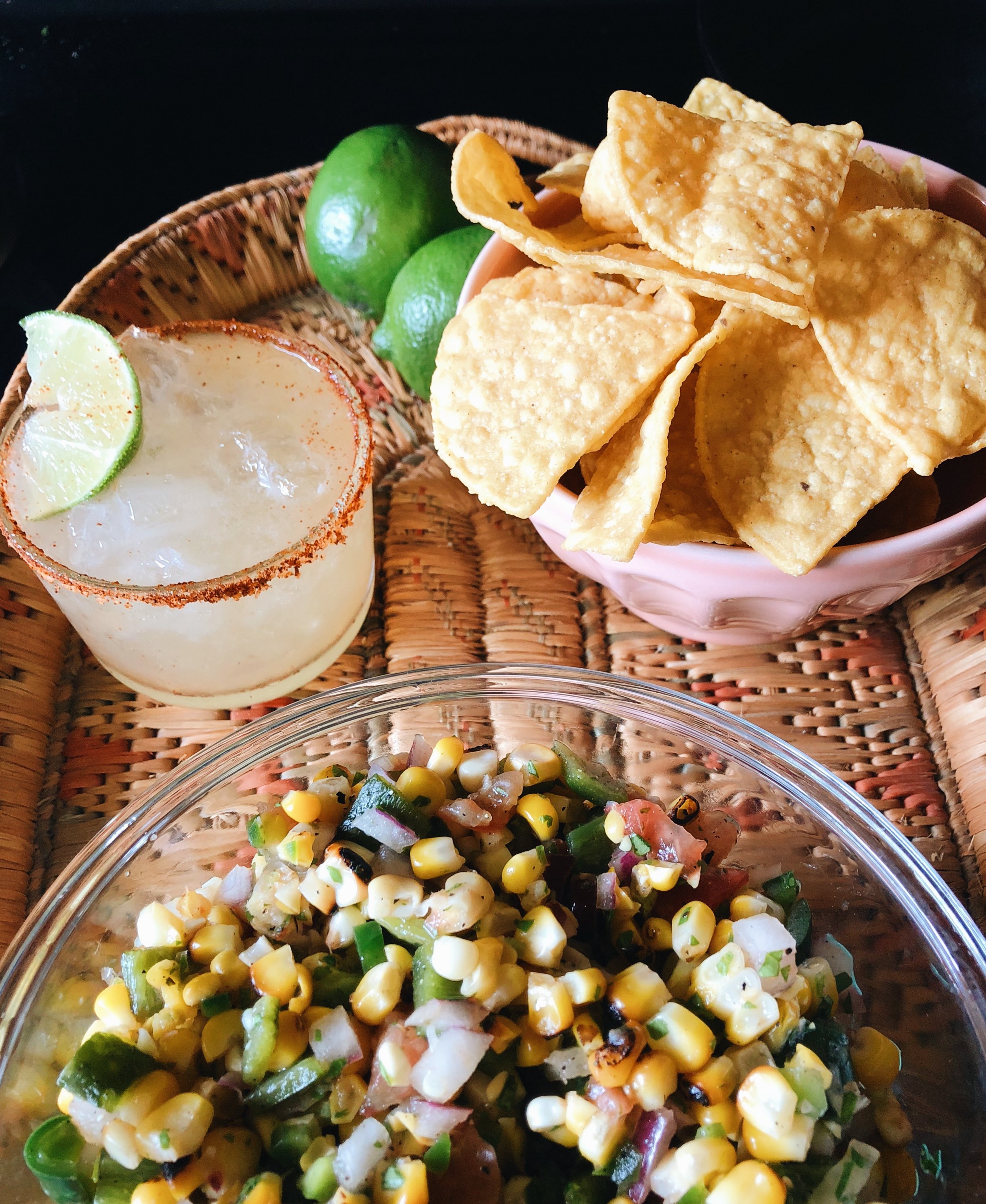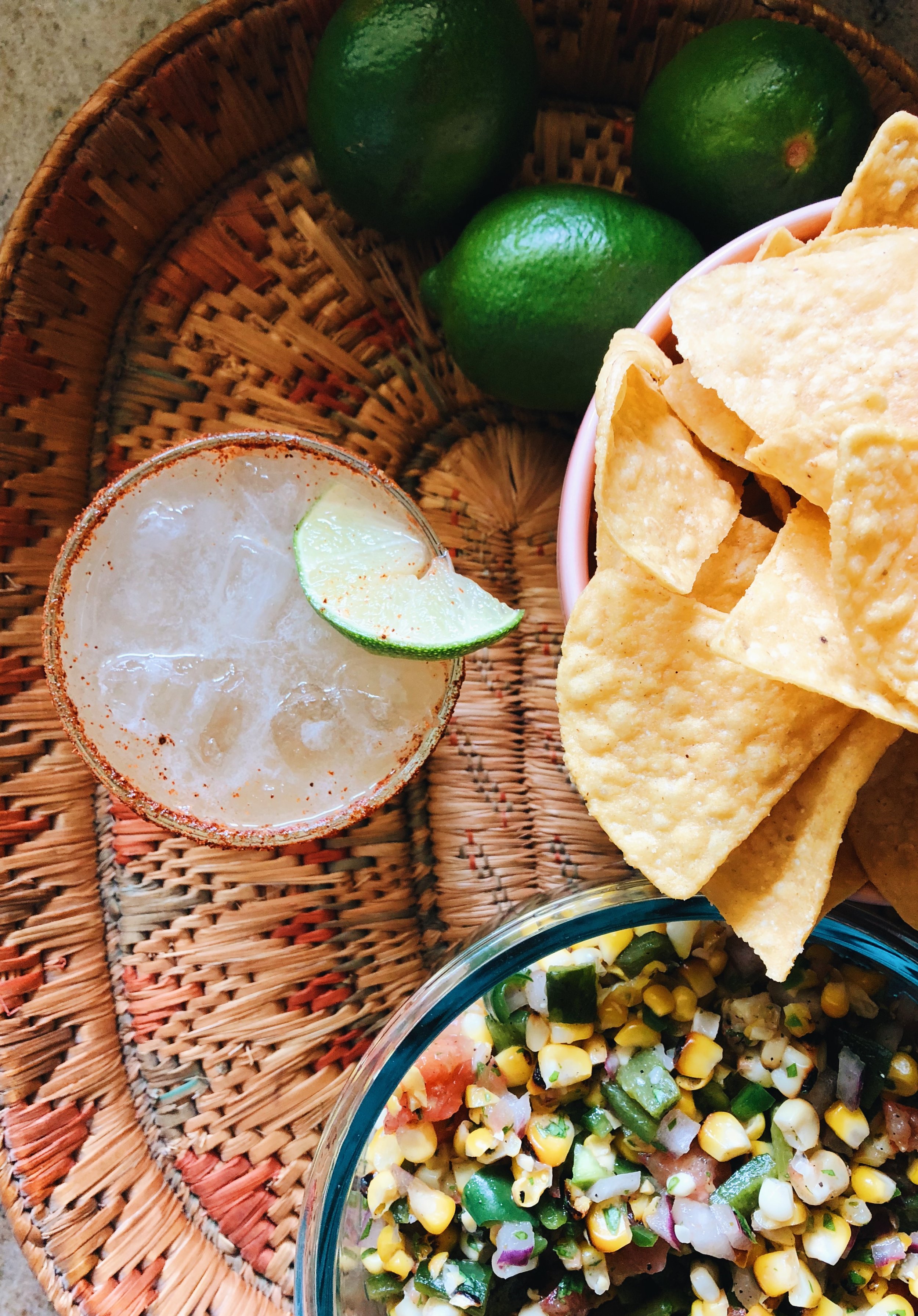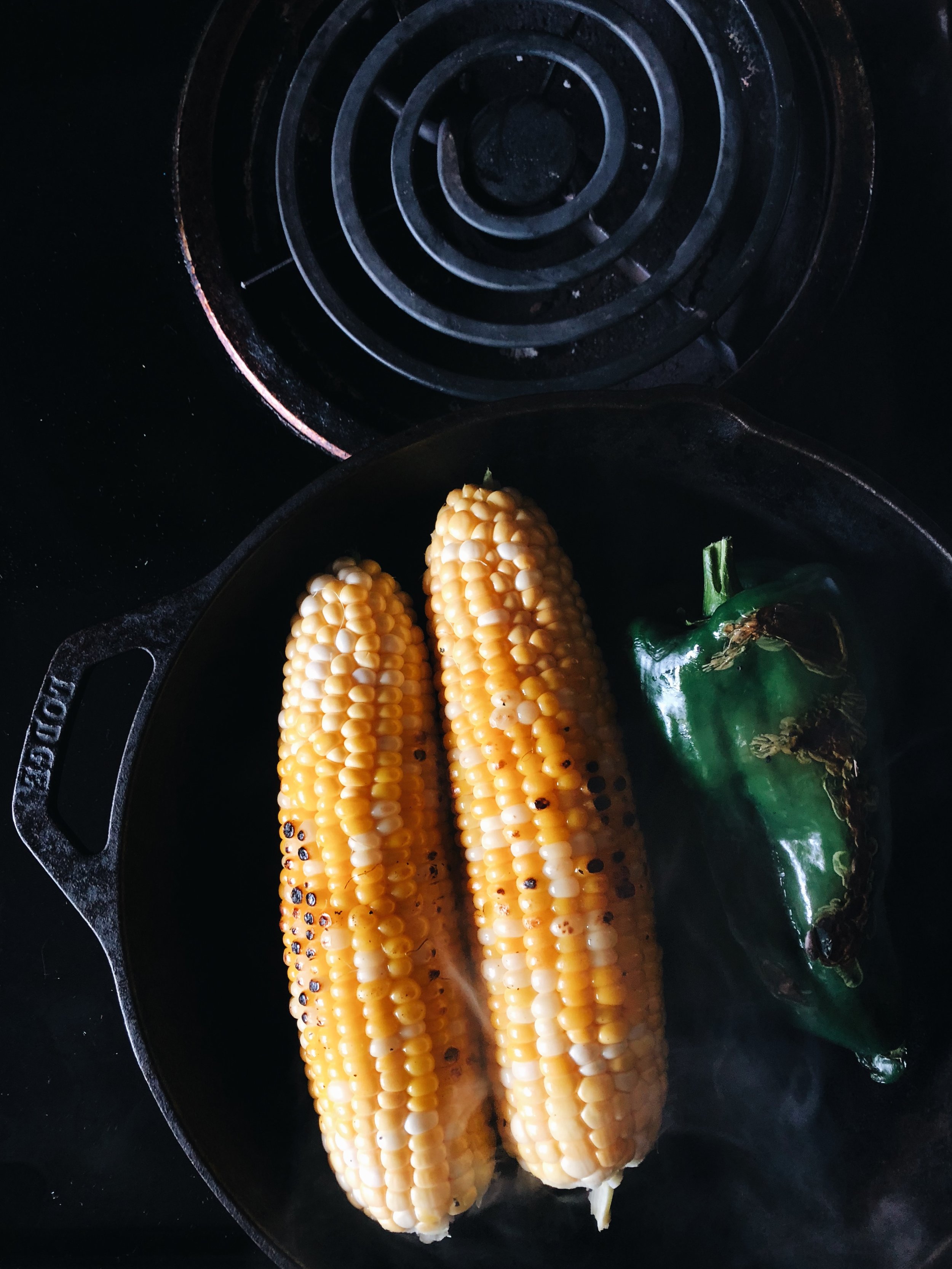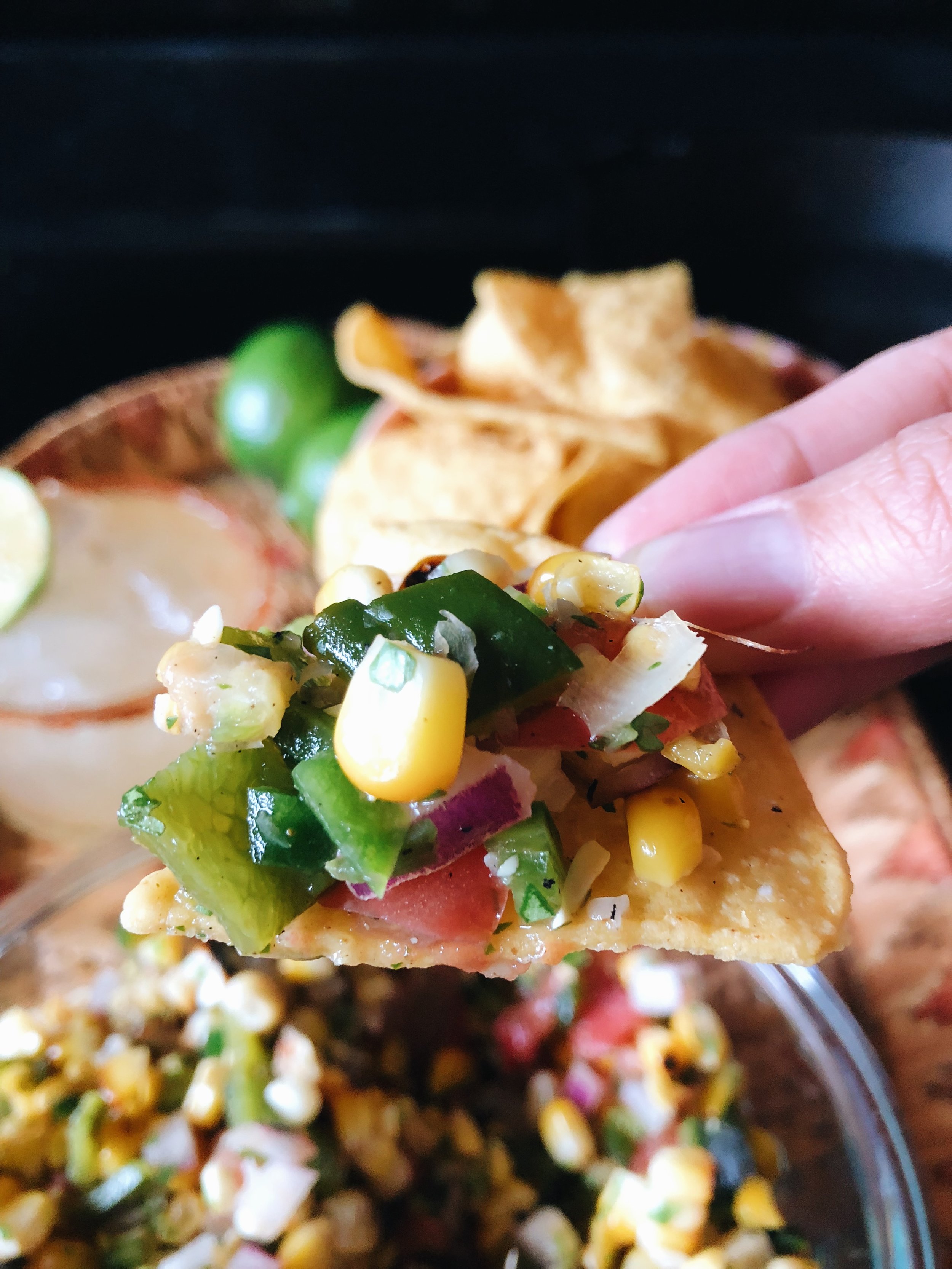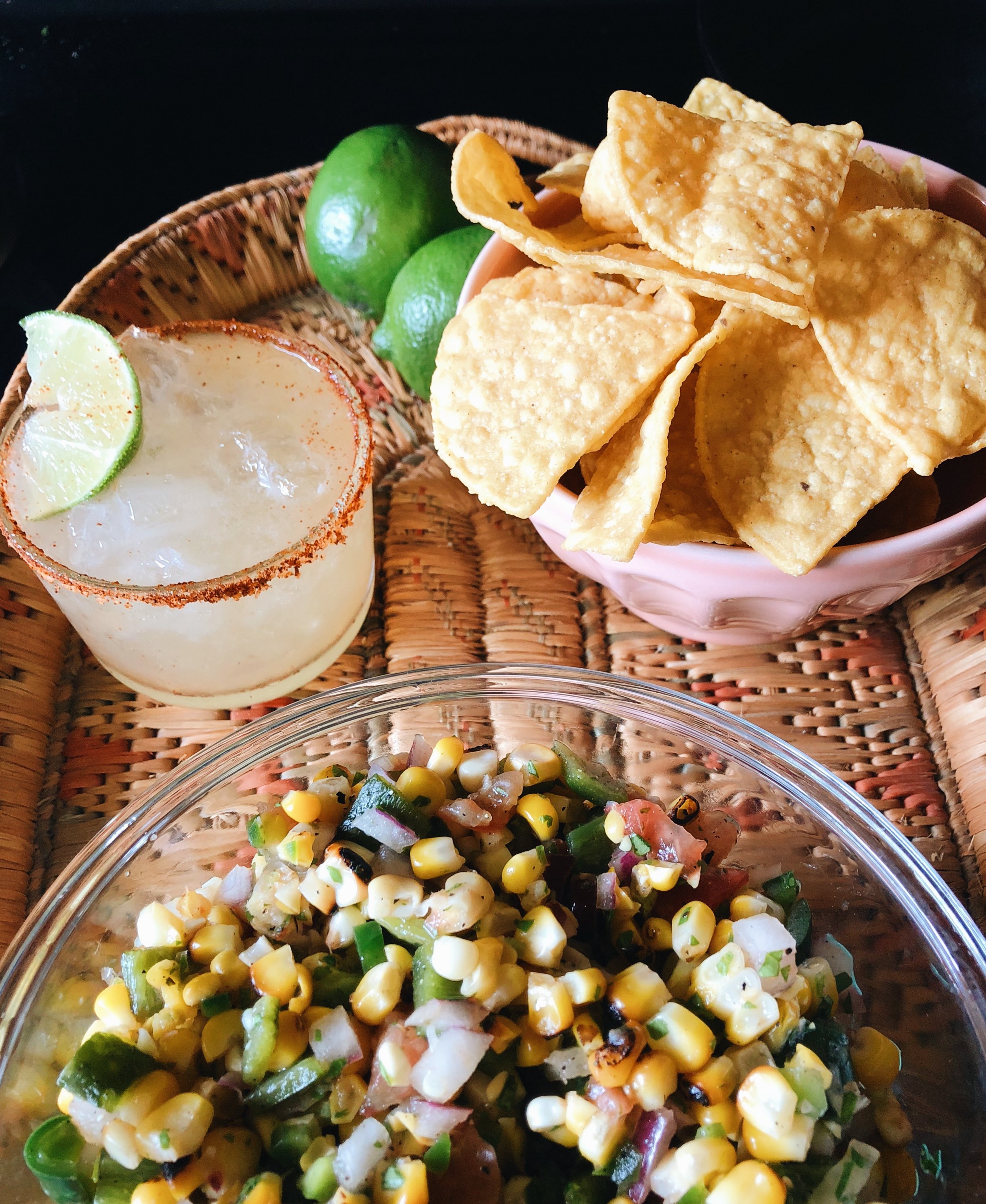 as we were strolling through the market someone approached us, they were so excited to see that we were using bon appetit magazine while we shopped. I thought this was especially cute because the reason we were using it was because I have been incredibly uninspired on what to make for dinner lately! I landed on a simple salmon recipe because you can't go wrong with some cold salmon on a summer day. I also spotted their charred corn salsa recipe, and I don't know about you but when I see corn salsa I think of chipotle and who doesn't love chipotle? come on now, don't be snobby! I scanned over the recipe and it looked easy peezy doable! so I gathered all of the ingredients and with the help of my love we created this sweet and tangy charred corn salsa. yes we then ate almost all of it on the couch while netflixing and chillin' (do people still say that?). In my opinion the salsa could be spicier with maybe one more jalepeno but overall it is a winner. I will definitely be making this salsa all summer long and hey don't forget the chips and margaritas bbs!
*charred corn salsa
yields two cups
ingredients
2 husked medium ears of corn
1 poblano chile
1-2 jalepenos or fresno chiles
1/4 cup chopped red onion
1/2 tsp kosher salt
1 large ripe beefsteak tomato
1/4 cup clinatro leaves
2 TBSP fresh lime juice
steps
1. cook the corn and the chile in a dry meduim cast-iron skillet over high heat, turning occasionally, until corn is charred in spots and chile is blistered all over, 10-14 minutes.
2. let the corn cool, lay corn flat and slice along one side to shave off kernel. be careful! repeat, roating cob, until all kernels have been cut off.
3. mash the corn to release the juices.
4. cut around chile stem to remove, then slice into flesh lengthwise to open up the chile like a book. scrape out seeds and ribs, flip over and then use the dull edge of your knife to scrape off the charred skin and discard.
5. chop the chile and add to the corn. add the chopped jalepeno, red onion and salt. mix well.
6. core the tomato, then cut half through and lightly squeeze out juice. chop the tomato and fold into the salsa.
7. add the chopped cilantro, fresh lime juice and salt to taste.
that's it! it's so easy, now just enjoy with some tortilla chips, toss on top of a salad or some tacos. go wild!
eat your heart out (and stay cool!)
sky
*recipe from Bon Appétit